Nanchang Warbird Scenic Flight Gift Voucher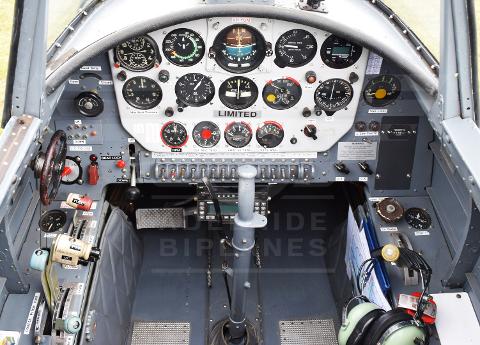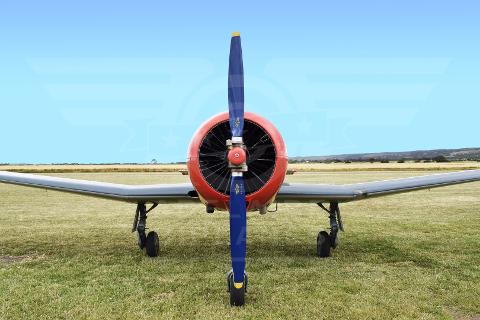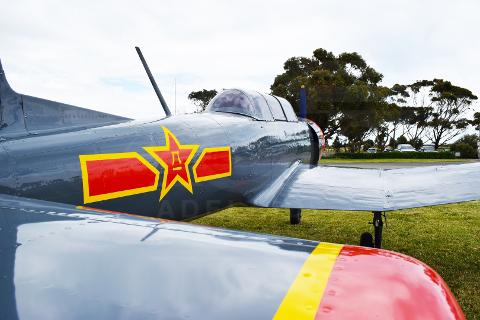 Duration: 30 Minutes (approx.)
Location: Aldinga, SA
Product code: ABPNANCHANG
The Nanchang CJ-6A is a military warbird designed and built in China for use by the People's Liberation Army Air Force as a lead-in trainer for the MIG 15-17.
Nanchang registration 1332042, a 1966 model, was imported into Australia in 1995 from China by Ron Eastman in a lot of 18 aircraft. The registration is actually broken down into three parts. The first two numbers signify the 13th production run. The next three numbers signify the factory in which it was built (320). The last two numbers signify that it was the 42nd aircraft off the line. These aircraft were not in flying condition and were destined for restoration. Ted and Kevin purchased the aircraft in 1998 and it was transported to the local Noarlunga airfield on the back of a truck. The next six and a half years were spent meticulously restoring the Nanchang before it flew for the first time in Australia in 2005. It flew a stint of joy flights for the public at Parafield Airport, then it was relocated to a permanent base at Aldinga Airfield.
The aircraft design is an extension of the YAK18T and follows the WWII YAK3 tradition. Its flying characteristics follow the MKI Hurricane. The aircraft was so successful that it was only withdrawn from service in 2012 as the PLAAF's primary trainer.
Experience the thrill and raw power of the military flying world, no soft option here, this is the real thing. Supercharged Radial Engine, retractable gear and fighter like performance guarantee an experience you will not forget.
Your flight will start with a short briefing and then the introduction to the aircraft you will fly your sortie along the stunning coastline of the northern Fleurieu Peninsula incorporating as much aerobatics as you are up for! Feel the G's, and imagine yourself in another world. If there is a latent fighter pilot in you then this is the flight for you.
The Nanchang can carry one passenger with a weight limit of 110kg

The design manufacture and airworthiness of this aircraft are not required to meet any safety standard recognised by CASA. CASA does not require this aircraft to be operated to the same degree of safety as an aircraft on a commercial passenger flight. Passengers fly in this aircraft at their own risk.